Fingerprint Cards Services Georgia
Fingerprint Cards are used to record and submit ink fingerprints, which are used for FBI Background Checks. We stock a variety of fingerprint cards in our office including FD-258 cards,
If you need a specific type of fingerprint card, please contact us in advance so we can be sure to accommodate you.
Fingerprint Cards is Available On These Forms:
FINRA Cards

FD - 258 Cards

Out Of State Cards

SF - 87 Cards

NFA Cards

Level 1 Clearance Cards

Arizona DPS Cards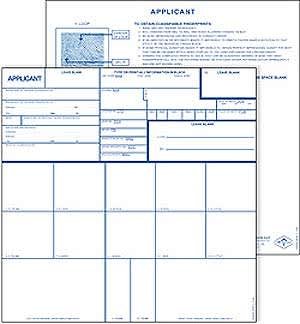 Reasons For Fingerprint Cards
Background Checks
Ink fingerprinting on fingerprint cards is the conventional way to submit fingerprints for FBI Background Checks. 
Other Reasons
Common reasons for requiring fingerprinting cards include travel and employment. 
Choose A Date and Time
Choose your convenient time from the calendar. 
Choose Your Service
Select your desired service you want from us.
We Come To You
As per given time and date visit us face to face and deal!
Need To Get Fingerprinted?
Get it done at Black Ink Fingerprinting
Frequently Asked Questions